The House System of the school promotes the feeling of coordination, healthy competitive spirit, leadership and self-restraint among the students. It comprises a House Warden along with a team of Captain, Vice Captain and Prefects for inculcating values of leadership, society ethics and personal integrity. Inter-House competitions are conducted regularly under different categories such as drawing, craft, quiz, debate, extempore, poetry recitation, elocution and dance to overcome stage fear, chisel confidence and to hone the latent talent in the young children.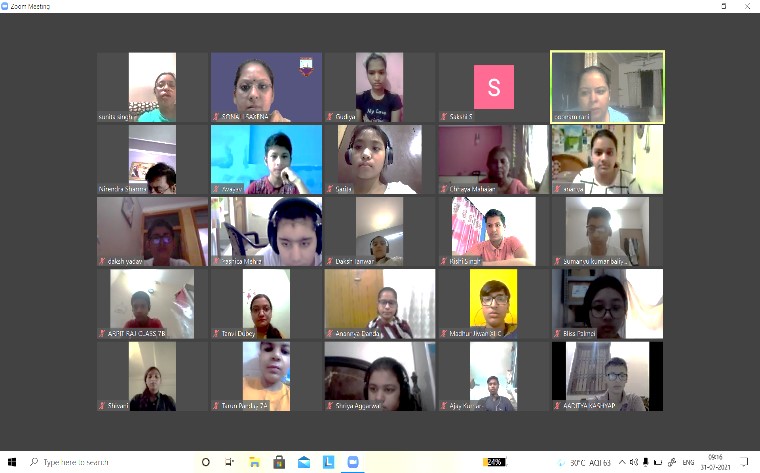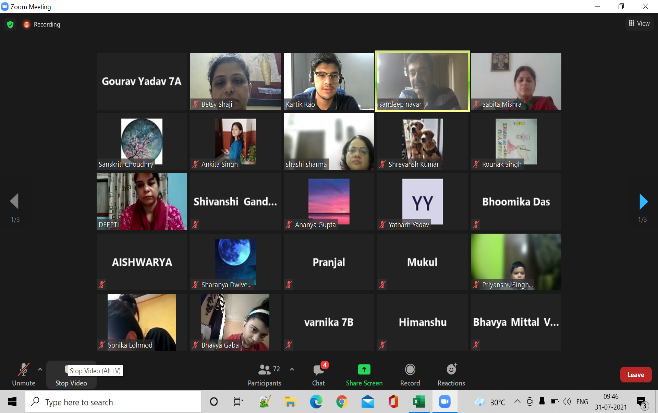 Having completed the Periodic Assessments, students geared up with boundless enthusiasm to plunge into what they love the most – extra-curricular activities. The commitment and attachment to their respective Houses, namely, Aryabhatta, Charak, Manekshaw and Tagore, is evident during the House meetings as they turn up at 9 on a Saturday mornings, with beaming faces and brilliant ideas for the house activities.
The new Teachers In-charges introduced themselves and along with the other house-teachers motivated all the students.
The mentors emphasised the fact that willing participation and whole-hearted preparation for an event equips and empowers a child and that itself makes one a winner.
Each meeting is marked by jubilant and cheerful interaction, where ideas floated and deadlines were set for children to enrol themselves in various class groups. The House Teachers responsibility of a class each to devise work-plans in order to identify hidden potential and provide appropriate training.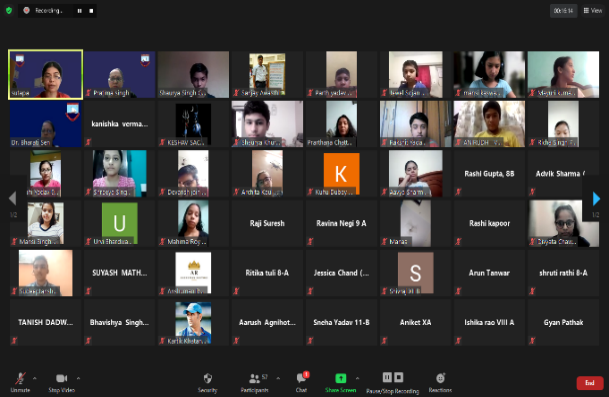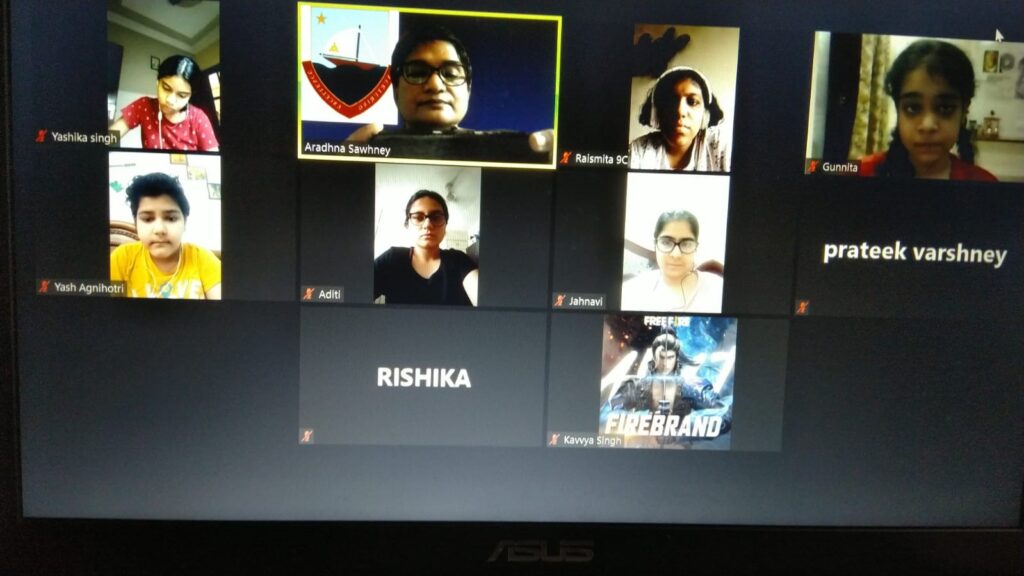 Students displayed keen interest in the fields of Visual Arts, Performing Arts, Sports, Creative Writing and Public Speaking.
 The Art Competition scheduled for 28th August, 2021 has drawn a heartening response and every House group has been flooded with registrations.