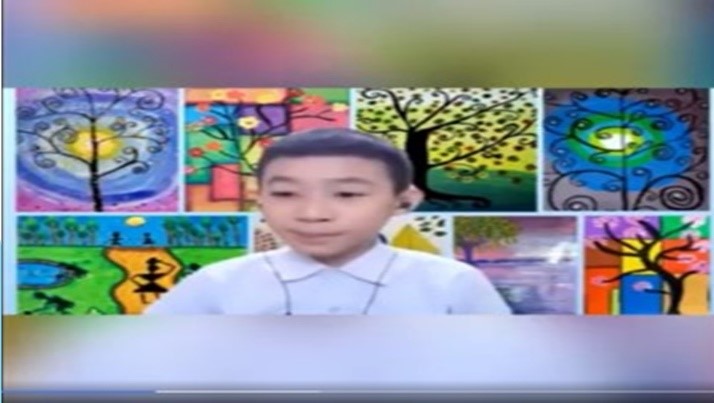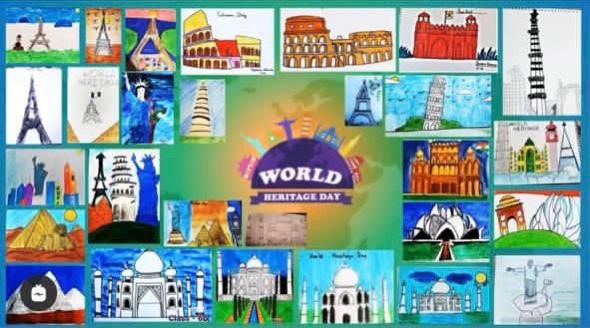 Virtual Assemblies on various themes, festivals, etc. are conducted to help the students become responsible citizens and to value the rich and diverse Indian culture. This in turn helps the students develop confidence, enhance their speaking and presentation skills. Through these assemblies' students get opportunities to present their thoughts and ideas through performing and visual arts. Assemblies such as based on topics of Moral Values, Earth Day, Independence Day etc.  celebrated enthusiastically by one and all. 
World Heritage Day on 16th April 2021. Students presented their ideas and thoughts through creative expressions such as fusion dance, voice over presentation, yoga and music.  
There was a WEEK-LONG celebration of Earth Day that culminated on April 22nd, 2021. There was great synergy and zest among students and teachers, as various activities were conducted to raise awareness about Mother Earth's deteriorating health condition. 
 Students actively participated in a wide range of activities during the online classes as they observed Earth Day. They prepared bookmarks, birdhouses, suncatchers, headbands, paper bags etc. using waste material available in their homes. Special assemblies, through visual and performing arts, were conducted on Earth day, on pressing environmental concerns.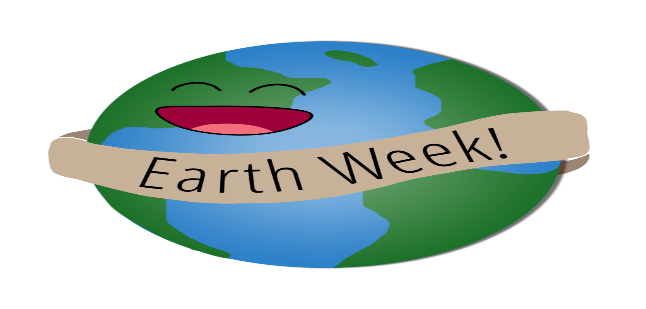 The virtual independence day assemblies soon became brilliant canvases with posters and paintings and poetic expressions, all symbolising the invaluable gift of freedom acquired through the selfless acts of the revolutionaries. The special assemblies conducted class-wise were an astounding success and  was a forerunner of the virtual celebration to took  place on 15th August. A brilliant ballet was the highlight of the day.  
 ' Raksha Bandhan' celebrates the eternal love between brothers and sisters. It was celebrated with great enthusiasm by students of Summer Fields School.
A special assembly was conducted on the occasion of 'Van Mahotsav' to create awareness amongst the students on the need for forest conservation. The event was marked by enthusiastic participation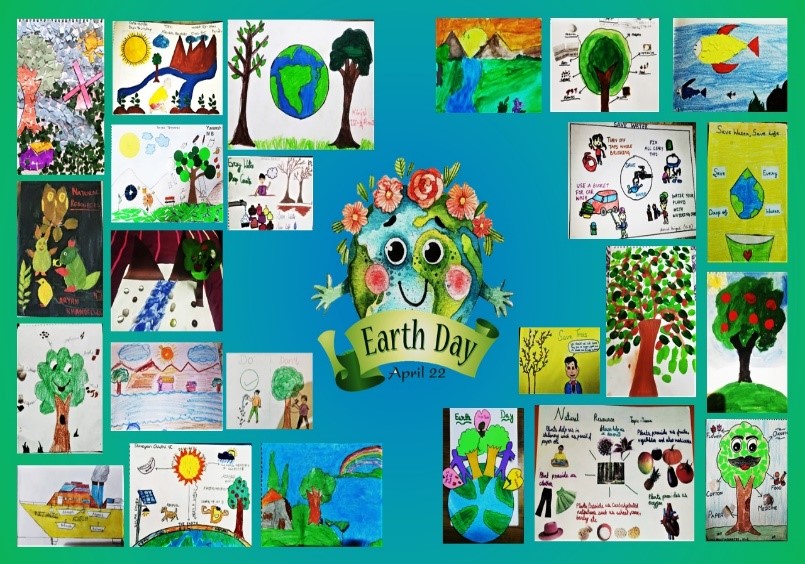 It was evident, that, the urge to spread the messages of 'Save our Mother Earth', motivated all students. Even the little ones did their part to spread awareness. They took part with boundless enthusiasm and with a hope that Mother Earth will be healthy and happy once again. 
Our motto, 'Nurturing Excellence', propels us to inspire each child to excel as a human being who will nurture and take care of the only living planet, the Earth, not only on the Earth Day but every single day of their lives. 
 Great enthusiasm, a deep sense of patriotism and devotion to the motherland marked special assemblies conducted by all classes on the occasion of India's 75th Independence Day celebrations.  
Patriotic songs, dances, speeches, poem recitation and many more events brought out the deep love for the nation that is embedded in the heart of every Indian. Young Summerites recited lines from the fiery speeches of Shahid Bhagat Singh, Mahatma Gandhi, Rani Lakshmi Bai, Chandra Shekhar Azad, Subhas Chandra Bose, Ram Prasad Bismil among others. As the children, clad in saffron, white and green attires, spoke on what independence meant to them, they left a deep impact in the hearts of the audience.