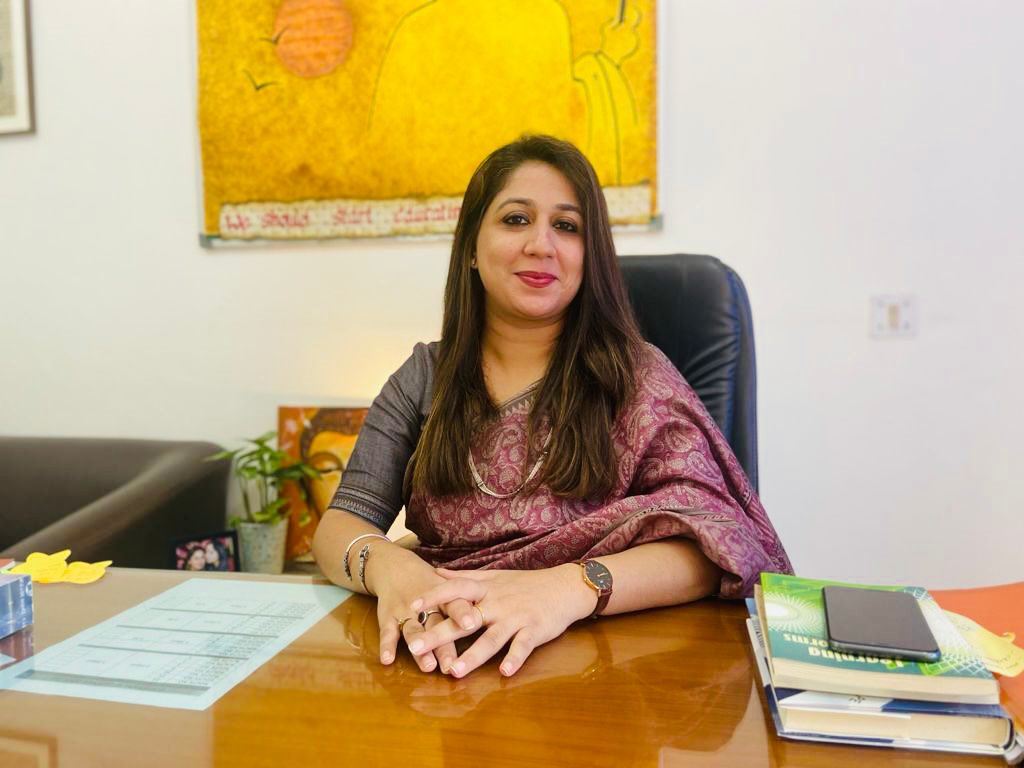 From the Headmistress. . .
"The early years of a child in an institution is the stepping stone to further learning, development and growth. Our objective in pre-primary and primary learning is to create happy thinking children. Education at Summer Fields School is both child oriented and child centered."
Develop an integrated and an inter-disciplinary curriculum that will enable children to think holistically, resourcefully and creatively 

 

We educate our children to innovate, explore and expand their creativity and understanding.

 

Empower children with strength by integrating values of compassion, care and resilience.

 
Development is a continuous process which caters to the interests and potential of each child. At Summer Fields, we continue to experiment and find new ideas. This shared vision is communicated to our students. 
We must come together as educators and give greater attention to the happiness and health of our children. We must partner to develop skills that will help them to face a world of the present and the evolving future with courage and confidence. 
  Best Wishes! 
 Ms. Soumya Taneja